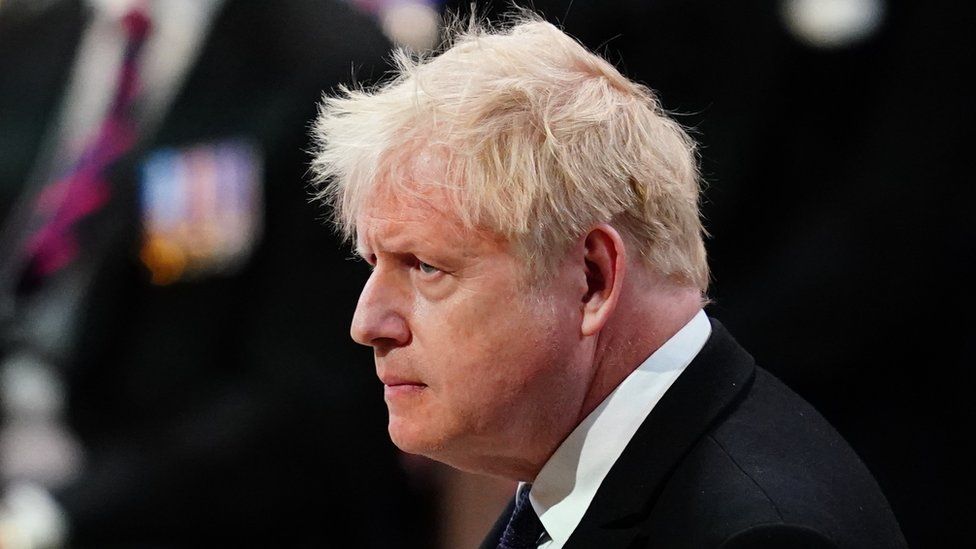 Conservative MPs will hold a confidence vote in Boris Johnson's leadership later, amid a backlash to the Partygate scandal.
The backbench committee organising such votes confirmed 15% of Tory MPs had called on him to go, triggering a ballot.
Its chairman Sir Graham Brady said it would happen between 18.00 and 20.00 BST, with a result shortly afterwards.
At least 180 Tory MPs need to vote against Mr Johnson to remove him as PM.
Under Tory party rules, if he survives the vote he will be protected from another no-confidence ballot for a year.
Pressure on Mr Johnson has been mounting since a report by Sue Gray last month highlighted Covid-rule breaking in Downing Street.
There has also been unhappiness within the party over tax rises and the government's response to rising living costs.
Earlier, former minister Jesse Norman became the latest Tory MP to confirm he had submitted a no-confidence letter in Mr Johnson.
In his letter, the MP for Hereford and South Herefordshire said Mr Johnson had presided over "a culture of casual law-breaking" in No 10.
A No 10 spokeswoman said Monday evening's vote would be a chance to "end months of speculation and allow the government to draw a line and move on".
"The PM welcomes the opportunity to make his case to MPs, and will remind them that when they're united and focused on the issues that matter to voters there is no more formidable political force, the spokeswoman added.